Women's healthcare services
Expert, family-centered maternity care
As a certified Baby-Friendly hospital, Phelps provides a safe and nurturing environment for birth, family bonding and newborn care. Our dedicated maternity staff will follow you closely during labor and delivery, and in the days afterward, when you still need expert support. In our maternity unit you can count on receiving:
Close monitoring during labor
Basic skills of infant care
Help bonding with your baby
Lactation services
Infant care classes before and after birth
For your convenience, our Birthing Center is located on the same floor as our postpartum unit and special care nursery, giving you easy access to all the services you need. The center and its staff are fully equipped to provide fetal monitoring, pain management and Cesarean delivery.
Nurse-midwives team
Nurse-midwives present an alternative to traditional physician-centered gynecologic or obstetric care. Nurse-midwives are nurse practitioners––advanced practice nurses who are fully licensed by the American College of Nurse-Midwives––and have proven expertise in all areas of women's health, including gynecologic, prenatal and postpartum care, as well as family planning and conditions related to menopause. Their holistic approach to health encompasses the various factors that can affect your physical, emotional and spiritual well-being, such as lifestyle, work and family stress and underlying illness.
A midwife can:
Treat you through all phases of life (not just pregnancy and childbirth)
Use alternative therapies to treat a variety of health problems
Perform physical exams, provide sex education and prescribe birth control
Provide family planning counseling assistance, preconception counseling, vaccinations and treatment for sexually transmitted infections (STIs)
Work with specialists in a variety of areas in traditional and alternative medicine, such as acupuncture, nutrition, yoga, physical therapy, psychology and more
Assist with childbirth in the hospital, birthing center or your home
Administer an epidural or assist with other pain management methods, suture post-delivery tearing and assist an OB/GYN with C-sections
Secure insurance coverage
A midwife cannot:
Perform a C-section or other surgery independently and can only assist an OB/GYN who must perform the surgery
Attend a high-risk pregnancy and birth unaided. A professional midwife will always make sure you have immediate access to specialists who are prepared for the potential complications of a high-risk pregnancy. They will never try to handle them alone.
State-of-the-art radiology services for breast imaging
Phelps has earned the prestigious designation as a Breast Imaging Center of Excellence for meeting The American College of Radiology's strict standards in mammography, breast ultrasound, stereotactic breast biopsy and ultrasound-guided breast biopsy.
Our Breast Imaging Center uses the latest in breast imaging technology for the early detection of breast cancer, including digital mammography, which allows our radiologists to view images on high-resolution screens and enhance them to detect the smallest changes that may be warning signs for cancer. Our radiologists also use computer aided detection (CAD) software to flag early cancer signs, as well as 3D mammography, which allows doctors to view thin sections of breast tissue that the computer then transforms into a three-dimensional mammogram.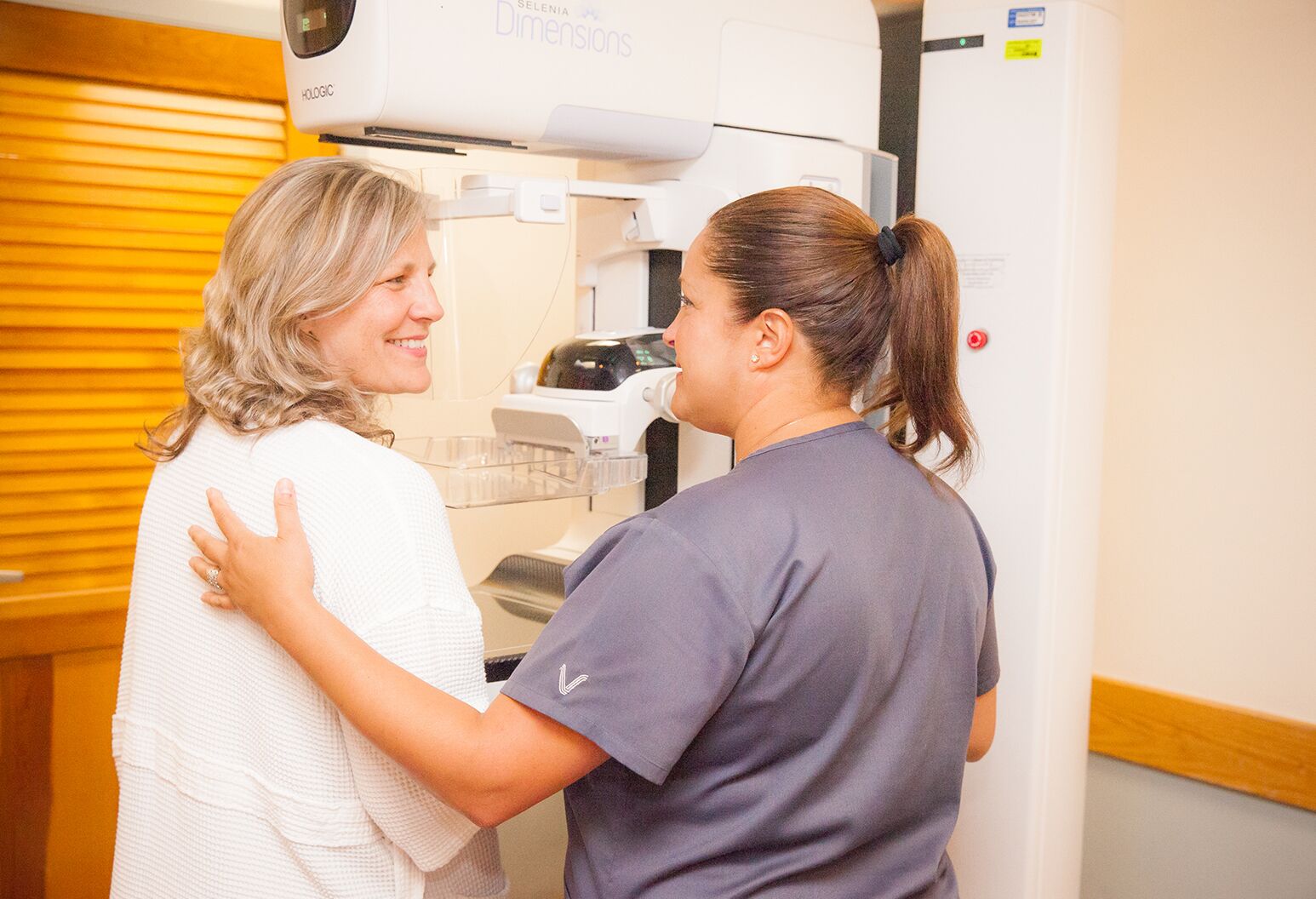 Beating breast cancer begins with early detection when the chances of curing the disease or treating it with breast-conserving therapies are greatest. And early detection begins with regular mammograms.
Our Breast Care Center is here to offer comprehensive and compassionate breast cancer care, along with a variety of support services for you and your loved ones.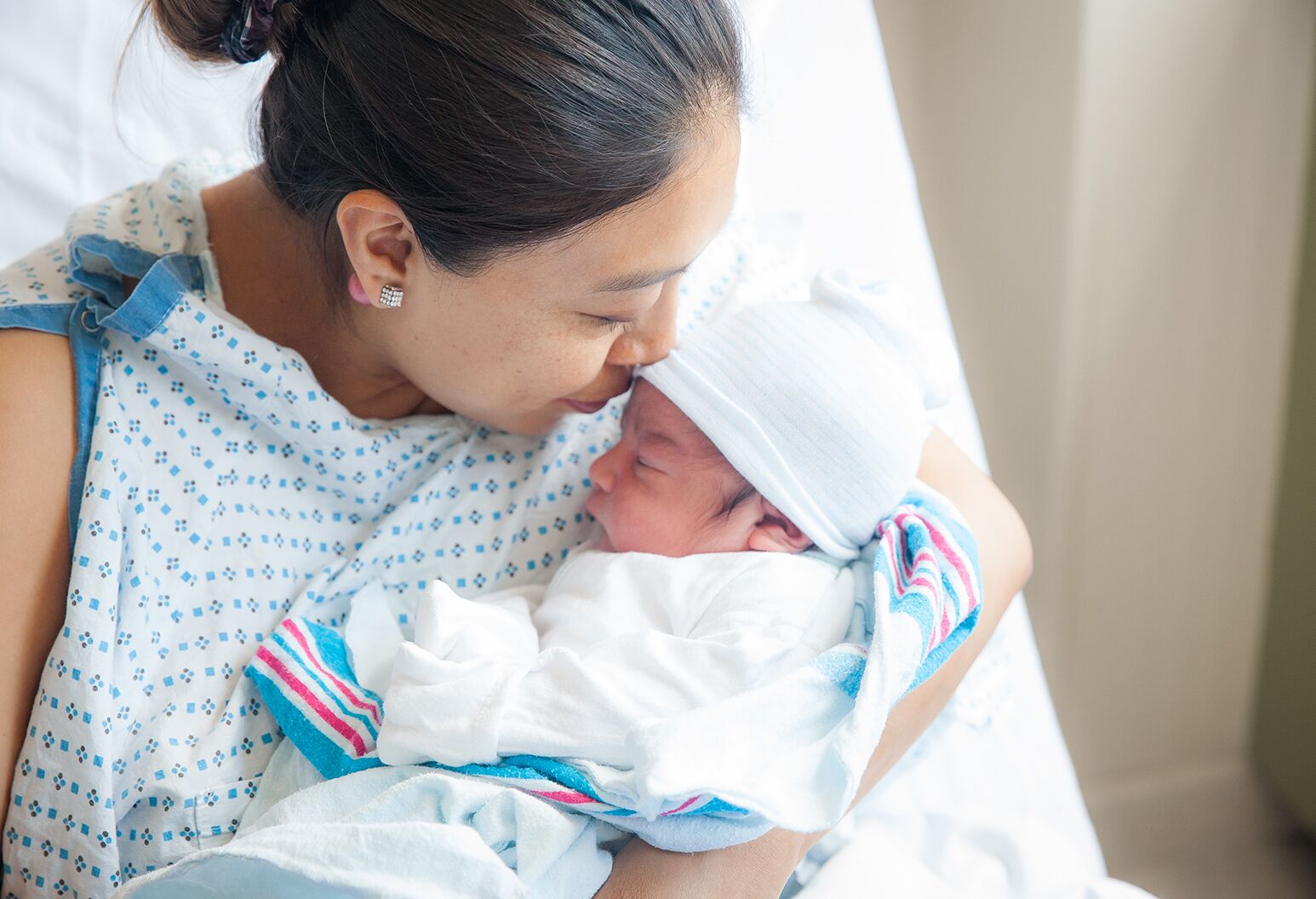 The Phelps Maternal Child Center's expert team of OB doctors and midwives are dedicated to providing personalized care, and we'll spend time getting to know you and your wishes for your care.