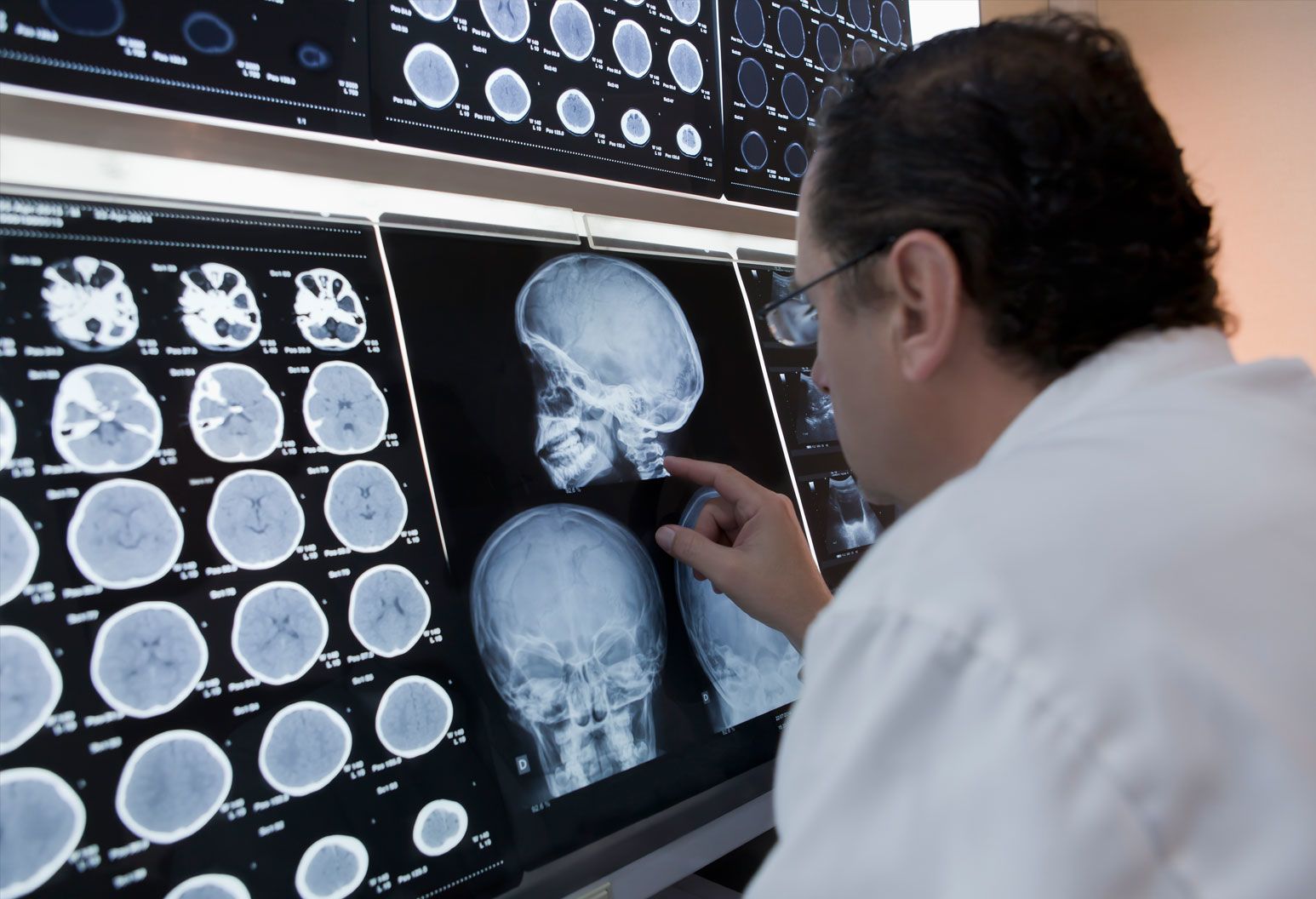 Exceptional neurological expertise
If you or someone you love is suffering from a condition that affects the nervous system, the neurology team at Phelps Hospital, part of the Northwell Health Institute for Neurology and Neurosurgery, can help.
anchor
World-class neurological care
Our team of renowned neurologists provides comprehensive inpatient and outpatient care for a wide variety of adult neurological conditions, including concussions, seizures, memory and balance disorders, and epilepsy. Only the most highly trained and experienced specialists can diagnose and treat neurological impairments, whether simple or complex—and you'll find them here at Phelps.
Understanding neurology
The nervous system is a complex network of nerves, including the brain and spinal cord, which send and receive the signals that control your body. Impairment to any part of this network, through illness or injury, can affect your body's many functions, including your ability to think, speak, eat, swallow, walk, or even breathe.
Specialized services
Concussion assessment & treatment services
A concussion may happen when a blow, bump or jolt to the head or body causes the brain to bounce around or twist in the skull, disrupting its normal functioning. Concussions are commonly caused by car accidents, falls from a bicycle or skateboard (even with a helmet) and contact sports. Although a concussion may not seem serious at first, symptoms can develop up to 48 hours after one occurs. Such symptoms may include:
Headache or head pressure
Nausea with or without vomiting
Dizziness
Feeling off balance
Double or blurry vision
Sensitivity to light or noise
Feeling foggy, slow or tired
Difficulty with attention or concentration
Forgetfulness
Changes in mood or personality
Ignoring any of these symptoms could endanger you or your loved one's short- or long-term health. Recognizing and seeking treatment can improve recovery and prevent long-term health problems and additional injury.
Comprehensive Concussion Program
The Comprehensive Concussion Program at Phelps Hospital features an interdisciplinary team of specialists with advanced training in neurological disorders, the latest evidence-based science and expertise in the most up-to-date tests and technology for assessment and treatment.
Our team of specialists includes a neuropsychologist, audiologists, physical therapists, occupational therapists and speech and language therapists. The team provides up-to-the-minute concussion management and treatment by individually assessing you or your loved one's balance, coordination, vision, memory, concentration, language skills and neurocognitive status to determine the effect of injury.
Then, they work together to design your personalized treatment plan, which addresses:
Cognitive or emotional difficulties, such as trouble concentrating or remembering, anxiety, or depression, which may occur after a concussion
Specialized therapy, including head, body and eye exercises, to resolve dizziness and restore balance and coordination
Physical therapy to maximize musculoskeletal function, agility and athletic performance
Exertional therapy program to help restore function
Vision rehabilitation to improve visual, perceptual and motor skills such as reading, writing, computer use and other work or school-related activities
Speech-language therapy to aid in the processing of language by maximizing cognitive communication skills such as memory and attention
Return-to-school protocol management to provide students with appropriate accommodations
Return-to-sport protocol management involving communication with athletic teams and schools to ensure return to athletics is done correctly and safely
Return-to-work-and-leisure protocol to improve function and reintegration into work and daily activities
Learn more about our concussion program at Phelps.
Our team follows the latest pediatric concussion treatment guidelines, including those from the Centers for Disease Control (CDC, 2018), and the 2016 Berlin Consensus Statement on Concussion in Sport, so they can work with schools, coaches and other healthcare providers in guiding you and your family through every step of recovery.
Memory disorders
As soon as you or your loved one becomes a patient at the Memory Disorders Center at Phelps Hospital, you will receive world-class care. Our multidisciplinary team of neurologists and health professionals has expertise in the most advanced and comprehensive diagnostic evaluation and treatment for memory disorders.
In addition to our robust clinical program, we conduct cutting-edge research, including clinical trials for Alzheimer's disease and other memory disorders, all with the goal of improving quality of life for you or someone you love.
Balance Center
If you or someone you love has experienced bouts of dizziness or imbalance, you know how profoundly life-changing it can be. Fear of falling may keep you from doing daily activities like shopping or exercising. Anxiety about just looking unsteady on your feet may prevent you from socializing or traveling. Restricting your activities might make you feel safer, but it may also hamper your ability to work, and lead to social isolation and general weakness.
If dizziness, imbalance or falling is interfering with your life, schedule an appointment at The Balance Center at Phelps Hospital. Our team of specially trained and highly experienced neurologists, audiologists, occupational and physical therapists and cardiologists provide comprehensive diagnostic testing and work together to identify the causes of your imbalance. Possible causes include vertigo, inner ear infection, Meniere's disease, stroke, head injury, migraines or aging.
They will also design an individualized treatment and rehabilitation plan to address your symptoms, restore your strength and confidence and help you return to independent living.
Epilepsy Center
Epilepsy is a neurological disorder resulting from abnormal electrical activity in the brain. When a seizure occurs, the brain has a sudden surge of electrical activity. This is the primary symptom of epilepsy and why it is known as a "seizure disorder."
Epileptic seizures are unpredictable and can affect people at any age. They can range from mild and barely noticeable to disabling. Usually, seizures temporarily affect how you feel or behave. They can also lead to other health problems. Because they vary from person to person, treatment for seizures must be individually tailored.
Our multidisciplinary team of specialty-trained epilepsy neurologists, neurosurgeons, neuropsychologists, nurses, nurse practitioners, pharmacists, social workers and technical staff work together to provide you with personalized care—so you can enjoy an active, productive and fulfilling life.
Our neurosurgeons are recognized leaders in their field, and experts in compassionate treatment and care of brain, spine and nervous system disorders.
Learn more
Unlike open surgery, endovascular neurosurgery takes place inside the blood vessel. Our world-class team of specialists, including neurologists, neurointensivists and neuroradiologists expertly diagnose and treat these conditions.
Learn more