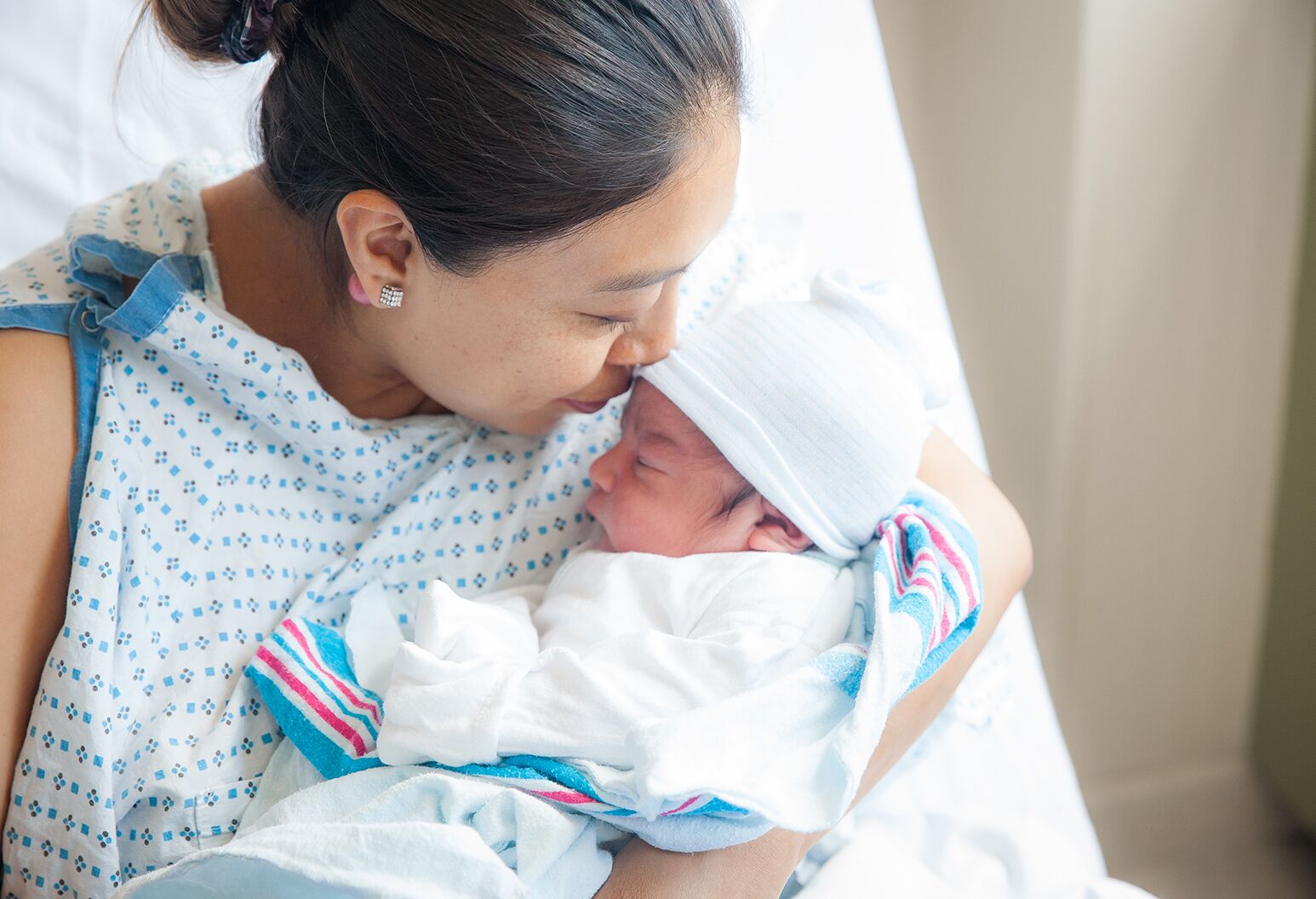 Full-service birthing center to meet your needs
We know that every family wants an ideal childbirth experience, so we offer various birthing options, including delivery that's as natural as possible. Our team is dedicated to providing exceptional, personalized care.
anchor
A family-centered approach
At the Phelps Maternal Child Center, we understand that your childbirth experience is a very personal one. That's why we believe hospitals should include birthing options to fit every family, including those who want to deliver as naturally as possible.
Our expert team of OB doctors and midwives is here for you. Phelps has more midwives than any other local hospital, and our teams are happy to help mothers deliver babies in a safe, time-honored way. Monitoring is kept to a minimum, and you are welcome to choose a birthing position that feels right, as long as it's safe for you and your baby.
At Phelps, you have the option to manage your pain with massage, hydrotherapy tubs, showers and acupuncture. You may also choose traditional pain medications, including IV medicines or an epidural, if preferred. Our team will help you understand your options, so you feel empowered to make the choice that is right for you.
High-risk pregnancy care
If your pregnancy is high risk, or you have complications during delivery, our highly skilled team is here for you. All Maternal Child Center nurses are board certified in fetal monitoring, and our doctors are experienced in handling complex cases.
If a C-section is required, surgery is performed in a special suite inside the Maternal Child Center. With the approval of your OB and anesthesiologist, a support person may stay with you during your procedure. Our surgery suite is clean and modern, and we are proud to have a very low rate of infections.
Amenities for comfort
It's important for you, your family and your guests to feel comfortable. We strive to provide a safe, supportive environment with a home-like atmosphere. Amenities at the Phelps Maternal Child Center include:
Free parking for patients and visitors
Complimentary TV, telephone and Wi-Fi (movies on demand for a small fee)
Complimentary room service for patients (meals available 6:30am to 6:30pm)
Private rooms with scenic views at no extra charge
Sleeping accommodations for your support person
Newly renovated visitors lounge
Warm towels delivered to your room each day
Phelps offers enhanced security for mothers and babies, including video security. The birthing center, postpartum unit and special care nursery are all on the same floor and the area remains locked. Staff must scan in and out, and visitors may enter after being viewed on our cameras and ringing the outside bell.
Recognized for breastfeeding support
Phelps was designated a Baby-Friendly hospital by the Baby-Friendly Hospital Initiative, a global program that champions breastfeeding. Our board-certified lactation consultants and nurse lactation counselors provide individualized instruction, counseling and assistance for breastfeeding mothers. Learn more about breastfeeding.
Bonding with your baby
Some mothers immediately feel a bond with their babies. For other mothers and babies, it may take more time. Bonding is a personal journey, and we're here to help.
The American Academy of Pediatrics recommends 24-hour rooming-in for newborns and mothers—and we agree. Keeping your baby in the room with you whenever possible benefits both of you in many ways. You can spend more time getting to know your baby by cuddling and responding to your baby's needs. Your baby may cry less when you are close by, and you may be able to sleep better with your baby in the same room. The first 24 hours after birth are special for both of you.
Many new mothers are unsure how to care for their newborns. Our experienced nurses will patiently show you how to confidently meet your baby's needs. Having the opportunity to practice infant care for a couple of days can make a big difference when you go home.
If you have a question about caring for your newborn after you go home, call (914) 366-3559.
Rules for visitors
To ensure everyone's safety and security, we have the following rules for visitors:
Your spouse, partner or main support person is welcome to stay with you from admission to discharge and may visit at any time.
Your new baby's siblings may visit from 11am to 8:30pm. We give siblings a special ID bracelet to help them feel special and to give them access to the Maternal Child Center.
Other family members and friends must ring the bell outside the center, which is under video surveillance, before being allowed to enter. They may visit from 11am to 8:30pm.
Please remember, people with colds, rashes, or who might be contagious should not visit; newborn babies cannot fight off illness the way older infants can.
For safety, visitors must wash their hands before touching the baby.
Each day, from 2pm to 4pm, we have "Quiet Time" so you, your baby and your support person can rest. We don't prevent visitors from stopping in during these times, but we would appreciate it if they arrived before or after this time.
Paying for care
If you're concerned about paying for your stay, or if you have questions about how to work with your insurance company as you prepare for your stay, we can help. Your doctor or midwife's office may work with us to make sure your paperwork is completed, but you are welcome to contact us for more information or to verify that everything is in order.
Contact our financial counselor at (914) 366-3133 or read more on billing information.
Can't change a diaper? We offer a class to help you learn the basics of baby care. We also discuss safety equipment, safe sleep guidelines and more.
Join certified childbirth educators for a 4-week class in childbirth experience and the Lamaze method. You and your support person will learn what to expect during the birthing process.
Join our class to learn more about successful breastfeeding, including how to latch, what to expect and more. Bring your partner!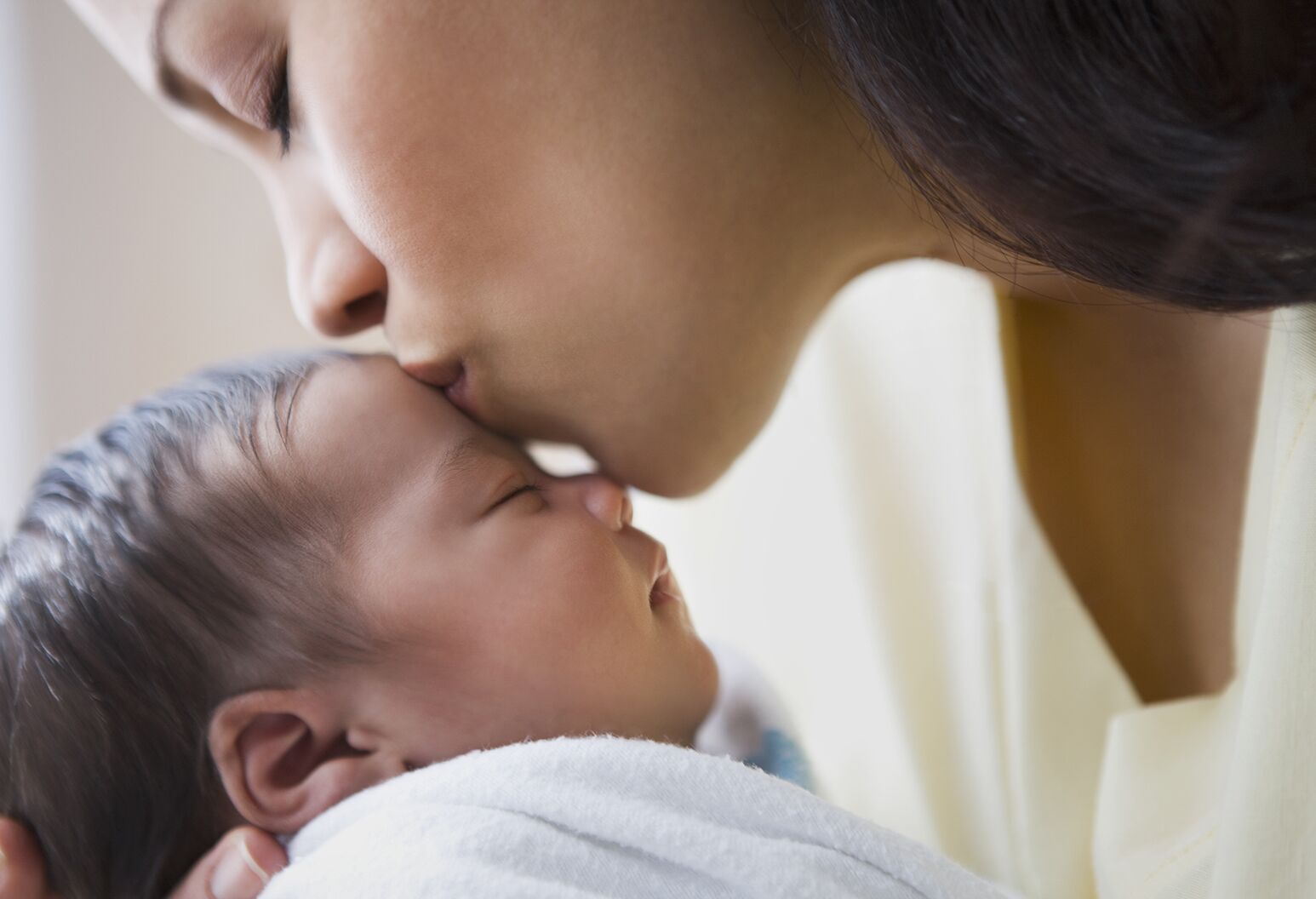 Postpartum support
Join other new moms in our Postpartum Support Group. Bring your baby to share and learn in a friendly, supportive environment. Call (914) 366-3382 to register.